Meijer
At the time, Meijer was new to the online order pickup/delivery business and needed the website to allow customers to order online, schedule a pickup/delivery and receive their order. The grocery section of the website already existed but without an ecommerce element. I was responsible for designing the ecommerce online ordering system.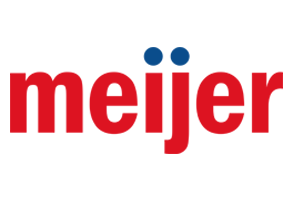 UX Lead
2019
Retail, eCommerce, UX Design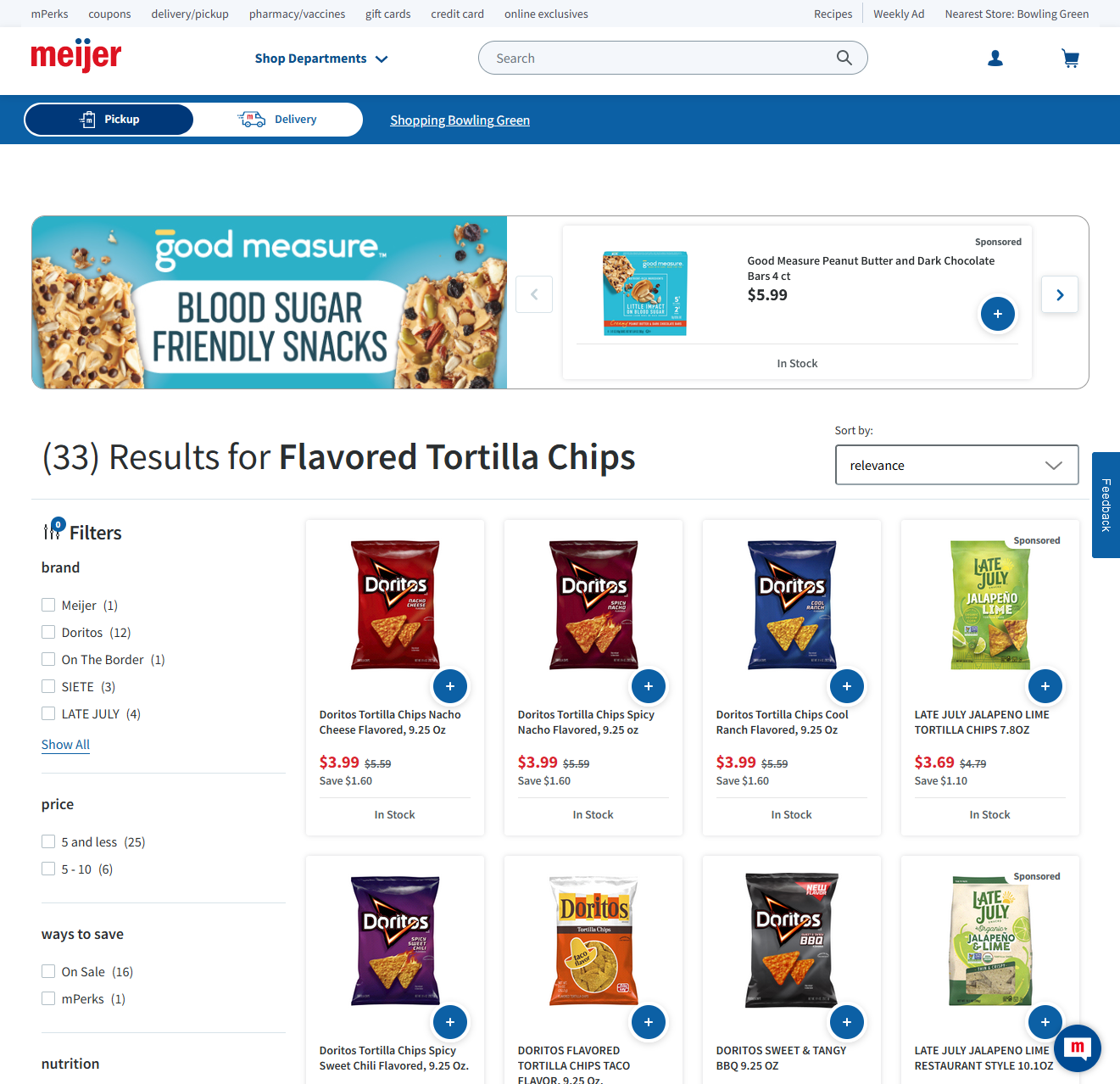 Add to Cart
As with all ecommerce, the ability to add to cart was the beginning or the customer interaction. As part of this effort, the product cards and product description pages were updated to include the "Add to..." element as well as to include promos, discount prices and EBT eligibility.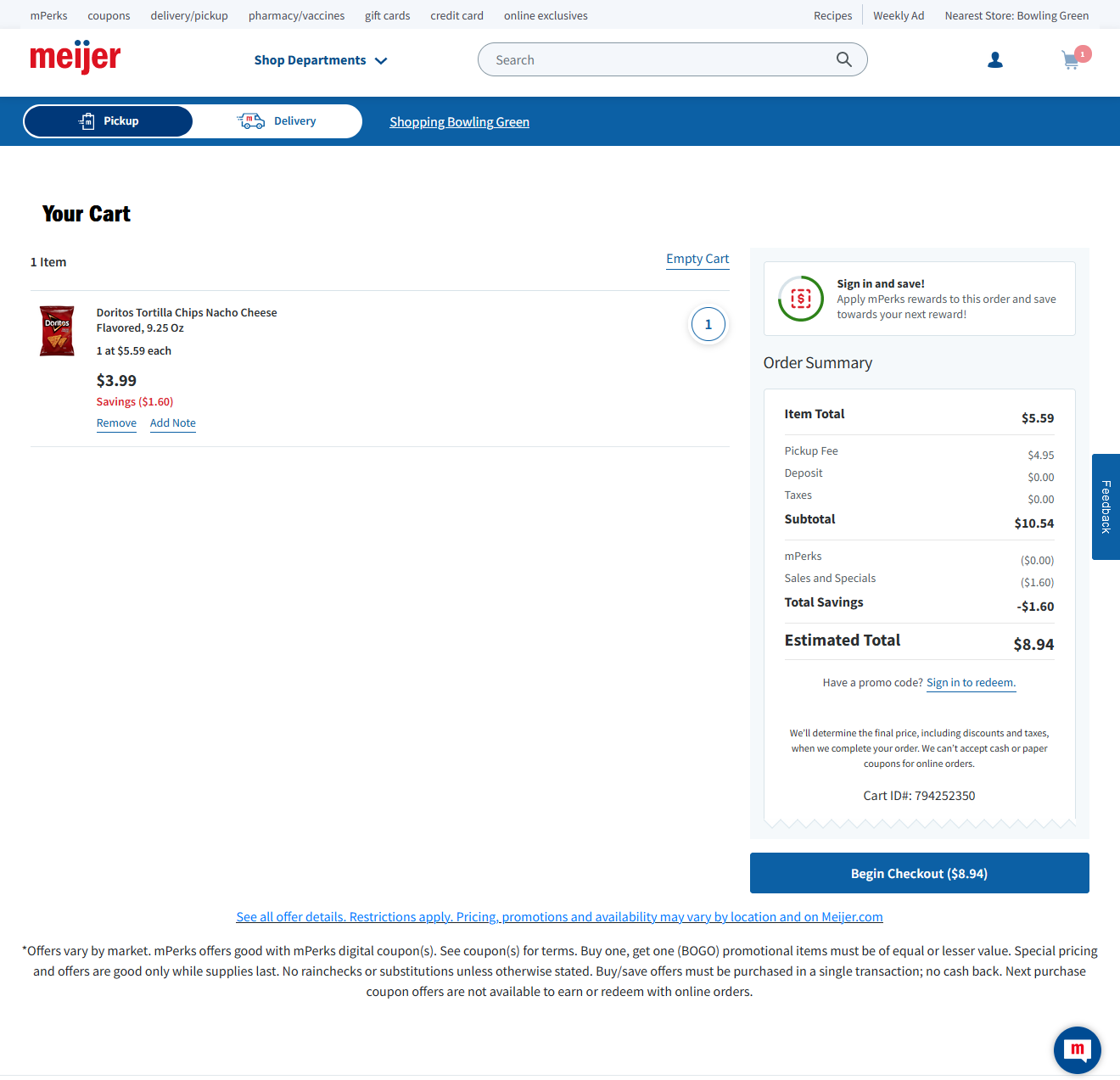 Cart Contents
All added items displayed in the users cart and allowed the customer to modify their cart, select pickup/delivery, add coupons and provide any additional information needed for an online order purchase.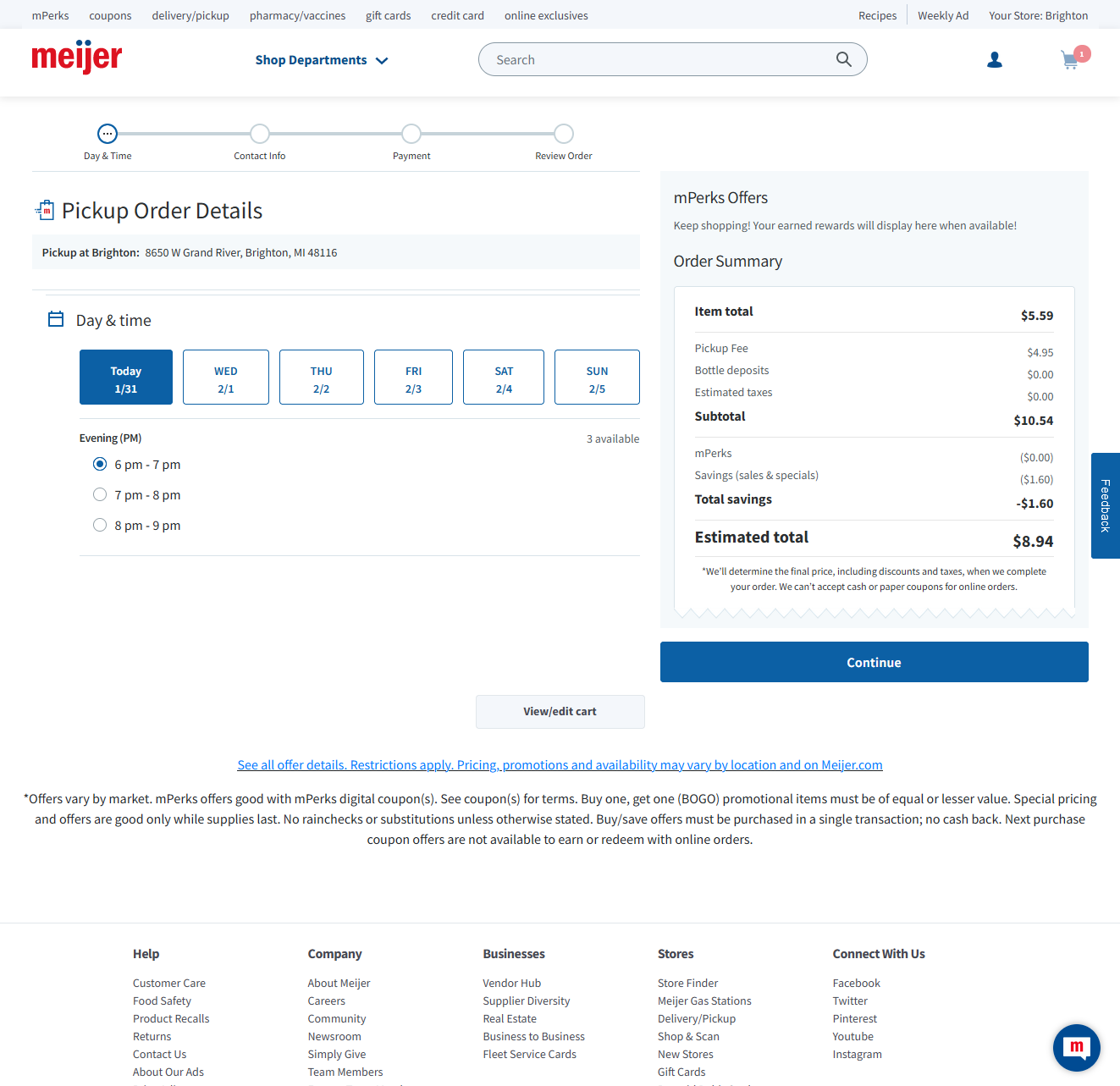 Scheduling
After initiating their cart, customers are able to begin the process of scheduling a pickup or a delivery. The process includes time, destination/pick up space number, order instructions and payment information.